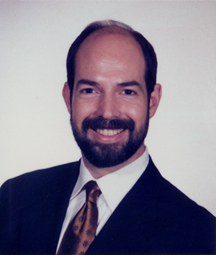 A fool knows the price of everything, and the value of nothing

A penny saved is a penny earned...the adages go on and on, but do we really take them to heart? In order to stay competitive today most businesses look for ways to cut costs and increase productivity. The temptation to turn to less expensive materials, machinery, parts and accessories can sometimes get the best of us.
Case in point, last issue The Basics column featured an article on "How to Identify Quality Injection-Molded Hardware". The author stressed that inferior hardware can be a weak link potentially causing failure during fabrication and product use. Time and materials could be wasted by redoing, modifying and repairing - sometimes to the tune of $12,000. At least that was what Alejandro (Alex) Dantus, President of Dimension Espacio S.A. de C.V., experienced when his shop fabricated 5,000 displays that began failing one month after delivery. After reading Bob Krolick's article, he shared the following story with me. In 1996, they were able to save from $0.05 to $0.10 a pair on acrylic hinges. As any businessman would, he tried to manage costs and bought a "cheaper" hinge saving about $300 on the job he was about to start. His first problem occurred when his workers had difficulty solvent cementing the hinges to the displays. Once that problem was solved; they had no idea that they would experience a failure rate of 70% in the field and ultimately have to remake all 5,000 displays for a net loss of $12,000.
Alex is confident he made the right decision in replacing the displays as that customer is still with him today. He also added that, while there are now more manufacturers and suppliers of quality hardware, and prices have gotten even closer, manufacturers and suppliers of inferior products still exist. Alex choose to go back to his first hinge supplier and has not had a problem since.
Time and materials, that's what it often boils down to. In The Basics this month, Ryan Drummond, VP Product Development for R&R Drummond, Inc., illustrates how you can save time, material, and make more money, by using optimization software to layout your panel processing jobs. The time saved laying out the cutting patterns alone will be worth the price of the software, not to mention the savings from having less scrap and increasing your productivity. Turn to page 20 to learn more.
Resources. How much of your time do you spend looking for information and suppliers? With time being something we can always use more of, this issue offers you resources like: "Thinking Strategically Toward the Internet", "A Fresh Look at Machine Safeguarding", "Ten Timely Tax Tips", and Plastic Perspectives in our Regular Columns. From fabricating smarter to the latest in machinery, materials, and supplies, we continue to be your resource for the latest in plastics fabricating.
To that end, our redesigned web site is scheduled to debut with the next issue. Effective with this issue, however, we are posting additional editorial, news, and new products on our web site that are not found within the pages of the magazine. With the forthcoming redesign, our new layout and search engines will offer users faster, more direct access to top suppliers and manufacturers of products and services specifically for plastics distributors and fabricators. In the meantime, checkout the keyword searchable version of our Buyer's Guide at www.plasticsmag.com to find everything from material to machinery.
Lastly, we regret that we were unable to bring you "A Guide to Thermoforming Machines" this issue. Due to tight production schedules, the author had to delay his column until the March/April issue. We look forward to bringing you the continuation of this New Series at that time.
Good luck meeting your goals and finding new resources in the New Year. One resource you may want to consider is the International Plastics Fabricators Association (IPFA). They were formed to promote the common interests of our industry. This new association can only benefit you, however, if you get involved. See the IPFA Corner on page 12 to learn more or visit www.fabricators.org.
As always, we value your feedback. We get hundreds of requests for information each month and encourage you to contact us if we can be of help. Your feedback also helps us better target the magazine, and our web site, to your needs. We look forward to hearing from you.
David Whelan
Managing Editor
Coming in March/April 2001
How to Choose the Right Circular Saw Blade for Cutting Plastic
How NC Programming can Save You Time and Money
Plastic Welding -- Failures of Plastic Welding Joints
A Guide to Thermoforming Machines