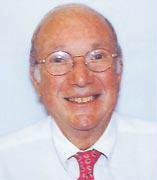 PLASTIC PERSPECTIVES

Melvin (Mel) W. Ettenson of TMX-Ain Plastics, B.S., Engineering, Lowell Technological Institute; M.B.A., NYU.; Lt. Commander, U.S. Navy; Owens Corning Fiberglas Corp., Mktg. Research Director; Uniglass Industries, Regional Sales Manager ; Dayco Corp., Sr. V.P. Cadillac Plastics Division; Member of the Society of Plastics Engineers, and The Society of the Plastics Industry. 248-356-4000, Ext. 320, FAX 248-356-4745.
Well, it finally happened - we enter the last half of the last year of this century in an economic conundrum. Deflation ended after a very short life and in fact it appears that mild inflation has started.Prices on basic thermoplastics such as PVC, PS, PP and PE have begun a slight recovery - a trend that is now expected to continue. Thus we have seen an aberration from the normal supply-demand curve.
For the first time in anyone's recent economic memory, the powerful combination of high productivity and low unemployment in our industry - in all American industry, actually, has served to hold down inflation and thus aid the business cycle in a protracted period of increased profits, without the inflationary pressures of higher wages.
We will someday look back at the 90s as the decade that was enhanced by computer revolution, which had the longest lasting effect on the plastics industry since the discovery of Bakelite in 1906! The efficiencies in all aspects of manufacturing and distribution caused by the proliferation of the PC in everyday use, meant that productivity soared, which held down price increases despite the cyclical imbalance of supply and demand. The rules have changed forever and forecasting price trends will be a challenge to all of us in the next century.
We now see 3-5 cents per pound increases in PVC, PS, PP and PE beginning to hold. In PVC for example, a combination of economic conditions as well as an increase in housing starts (the housing industry is a huge consumer of PVC resins) has increased demand and with the aforementioned cost containments keeping PVC feedstocks stable, we have seen the bottom of PVC resin prices and the cycle will swing upwards. PS, PP and PE will follow. Engineering resins will mirror this pricing trend in 1Q 2000.
Speaking of engineering resins, keep on the lookout for a new PEK(Polyaryl Ether Ketone) resin which is being introduced in Japan by Victrex. Initial applications are in the automotive industry with turbocharged impellers from Nissan among the first successful end uses.With a higher heat than PEEK and 50% lighter than aluminum, this is a true Millennium Monomer. Watch for it here in the U.S.
There's news in the structural plastics market. The growth in structural plastics demand in China has caused shortfalls in supplies in the U.S. - especially in glass-polyester, nylon, acetal and polycarbonate products - has risen 25% annually over the last 4 years and 10-15% per year over the last 7 years. Since 1993 China has imported 1.5 million tons of structural plastics, making it the largest importer in the world. Watch for China to influence most of our products with their imbalance of domestic capacities. If you're not planning to export shapes to China, you could be missing an opportunity with a narrow window.
Back on the domestic front, a shortage of people is expected to continue until at least 2005. Thus a self reliant program needs to be addressed and "training" will be the watchword for the early years of the 21st century. When the sequel to "The Graduate" is made, it will be "training" not "plastics" whispered to the graduate of 2000-2004. See you in the fall.
Neither The Plastics Distributor & Fabricator Magazine, nor KLW Enterprises, Inc., is responsible for the information or opinions contained in this magazine. All such information and opinions are those of the authors.
For more information, see above.