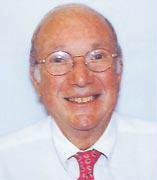 PLASTIC PERSPECTIVES

Melvin (Mel) W. Ettenson of TMX-Ain Plastics, B.S., Engineering, Lowell Technological Institute; M.B.A., NYU.; Lt. Commander, U.S. Navy; Owens Corning Fiberglas Corp., Mktg. Research Director; Uniglass Industries, Regional Sales Manager ; Dayco Corp., Sr. V.P. Cadillac Plastics Division; Member of the Society of Plastics Engineers, and The Society of the Plastics Industry. can be reached at 248-356-4000, Ext. 320, FAX 248-356-4745.
As predicted, the beginning of renewed inflation in our sheet, rod, tube, film industry has finally arrived in 4Q 1999. Thus we begin the last quarter of this decade/century with the classic economic forces at work -- the supply-demand relationship still holds. Prices are expected to escalate at single digit rates into the next year. It appears that despite the fact that not all our products are petroleum-based (many are derivatives of natural gas), nevertheless, it seems that there is still a correlation with prices of gasoline at the pump. Thus the recent run-up of 15-20% in retail gasoline prices has once again translated into single digit increases in commodity products, i.e., PE, PP, PVC, MMA, etc. We expect this to continue into 2000 with an overall increase in prices at 10-12% by this time next year. Only cost containment action will allow profits to continue at rates approximating the 90s.
As for cost containment, we must look at productivity first. Those companies staying ahead of the curve by constant innovation of their software, ex. Switching to the new International SICCode system (check the U. S. Department of Commerce website for the conversion of old vs. new SIC codes) to track customers, will be able to sustain profitability.
Speaking of websites, the internet and E-commerce are where the telephone was at the turn of this last century. Look at PlasticsNet.com, Polysort.com, Globalplasticsletter.com to get a preview of the "new" look of plastics distribution. In addition, look at Orderzone.com to see how one company is taking orders direct -- today. The company is a distributor (search for plastics) of many products but is an innovator in industrial e-commerce. Ford Motor is buying their light bulbs only on the internet -- no purchase orders, no purchasing agents, no receiving -- all direct from manufacturer to user! What next?
Some Millennium Monomers as we approach the next Millennium, Sekisui in Japan has developed foam PET. Kyocera (Japan) has developed a carbon filled phenolic good for 280oC. And from China a commitment from the State Bureau of Light Industry Science and Technology Development Department to concentrate on UHMW PE processing technology. All told watch for future trends in product and process development to emanate from Asia!
Neither The Plastics Distributor & Fabricator Magazine, nor KLW Enterprises, Inc., is responsible for the information or opinions contained in this magazine. All such information and opinions are those of the authors.
For more information,