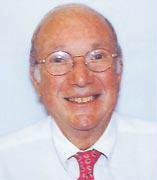 PLASTIC PERSPECTIVES
Melvin (Mel) W. Ettenson of TMX-Ain Plastics, B.S., Engineering, Lowell Technological Institute; M.B.A., NYU.; Lt. Commander, U.S. Navy; Owens Corning Fiberglas Corp., Mktg. Research Director; Uniglass Industries, Regional Sales Manager ; Dayco Corp., Sr. V.P. Cadillac Plastics Division; Member of the Society of Plastics Engineers, and The Society of the Plastics Industry. 248-356-4000, Ext. 320, FAX 248-356-4745. As this is being written, we are half way into 1st Quarter '99, and as you read this at the beginning of 2nd Quarter '99, some price trends are beginning to develop. It appears that there will be some price increases in 1999, more specifically, PVC, PP and PE. After a year long respite in prices and after several aborted attempts, PVC resin is expected to go up 1-3 cents per pound in 1999. This, after a decrease of 8 cents per pound in 1998. The major PVC resin producers are: Occidental Chemical, Geon Company, Borden Chemicals, Condea Vista Corporation, Georgia Gulf Corporation and Formosa Plastics Corporation, USA. Many of the above are also producers of other resins and the PVC move may be a bell weather. Why is this price increase trend suddenly surfacing in 1999 after predictions otherwise? Simply stated, increased market penetration i.e., packaging, automotive, computers, etc., has allowed demand to catch up to supply. Since little new capacity has been added over the last several years, over-capacity is diminishing - the result: Prices Go Up! We expect to see moderate (single digit) increases in most commodity type resins in 1999. However, many of the mid-priced commodity type, i.e., PC, MMA still will reflect over supply and thus stable to drifting lower prices. Some continuation of the Merger and Acquisition trend (Plaskolite acquiring several mirror manufacturers as an example), could eliminate some capacity and this could change the tactical balance affecting prices on the upside. To monitor resin price movement, we recommend subscribing to; Plastics News, Chemical Week, Modern Plastics, and the Global Plastics Letter. Our regular feature Millennium Monomers is on vacation this issue, but we are beginning a new feature in this column -- Millennium Mergers. We will start with some recent Mergers and Acquisitions: Plaskolite - Replex; Bayer - Sheffield; Norton - Nalge. In the next issue, we will predict Millennium Mergers expected to happen starting in the year 2000. Since history teaches us how to judge the future, here are some historical perspectives on our industry:
In 1940, when the San Francisco - Oakland Bay Bridge opened, electric relays (4,200 of them) were housed in cases of clear material to protect the mechanisms from contamination, yet provide the transparency needed to check the relay's working parts. Wonder what we'd use today - if we had as many trains operating.
In 1963, HDPE was first used in blow molding milk bottles. On September 1, 1995, the Micarta Division of Westinghouse was sold to International Paper. With this passing, the name Micarta first used at Bakelite Micarta in 1911, did not make it to the 21st Century, however, what waits ahead? What new products will take its place?
For more information,