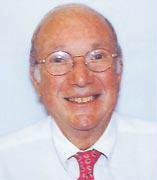 PLASTIC PERSPECTIVES
Melvin (Mel) W. Ettenson of TMX-Ain Plastics, B.S., Engineering, Lowell Technological Institute; M.B.A., NYU.; Lt. Commander, U.S. Navy; Owens Corning Fiberglas Corp., Mktg. Research Director; Uniglass Industries, Regional Sales Manager ; Dayco Corp., Sr. V.P. Cadillac Plastics Division; Member of the Society of Plastics Engineers, and The Society of the Plastics Industry. 248-356-4000, Ext. 320, FAX 248-356-4745.
Well we're halfway through the last year of the century and the economy still shows signs of strength -- real economic growth without inflation. As we enter the third quarter of 1999, it does appear that the run-up in gasoline prices once again was a precursor to the pressure on commodity plastics prices which were predicted to rise moderately and they have, especially in PE, PP, and PS.
Worldwide PE capacity by the end of 1998 was 55 million tons with capacity growth in 1999 now estimated to be 2 million tons instead of the 4 million tons which was projected. Worldwide PE consumption in 1998 was 45 million tons and growth for 1999 is now estimated at 5%. The second half of 1999 should show higher growth than the first half. Once again supply vs. demand determines prices!
Now to PVC. Prices have bottomed out recently and the predictions are that prices should go up as supplies are tight and demand remains strong. Once again we will see moderate increases in PVC during 3Q and 4Q 1999.
A burgeoning issue in our industry is the subject of product standards. As you may know, the IAPD has long had standing committees studying this topic. However, most of the activity has been led by the manufacturing community with a great deal of apathy shown by most distributor members of the IAPD. To date, standards are complete for Nylon and Delrin. Ongoing are standards for PPS, Torlon, Ultem, Polysulfone; with static dissipative acetal perhaps to be added.
It would appear that distributors should support these efforts which would obviously benefit our entire industry. Several simple actions should be taken:
Use the Nylon and Delrin standards on your purchase orders.
Reference the standards when quoting your customer and offer to certify to them.
Join the ASTM (approx. $100) and receive their plastic standards publications.
How many of us buy and sell composites without recognizing this fast growing part of our industry. Start now to research the companies and products making up this highly sophisticated part of the plastics distribution industry. Once again, a simplistic definition of a composite is if the product involved is composed of more than one material (that is a resin reinforced with some other material).
As we have said before, history teaches us to see the future. A great source of the history of our plastics industry is the American Plastics History Association. For a nominal membership fee, you can receive their monthly newsletter which recently featured articles such as: Molded Helmet Liners for the U.S. Army, The National Plastics Expositions of the '50s and '60s, Plastic Aircraft Propellers, Trademarks From the 1942 Issue of Modern Plastics Encyclopedia, and much more great history. Have a great summer reading Plastics History.
For more information, contact Marshall Naul, Editor, at 410-810-1758 or write him at 209 Glen St., Chestertown, MD 21620.