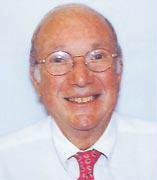 PLASTIC PERSPECTIVES

Melvin (Mel) Ettenson is the Editor and Publisher of The Global Plastics Newsletter, a monthly source of news and information for management level individuals involved in the plastics sheet, rod, tube, and film industry. Ettenson has over 40 years experience in the industry and holds a B.S. in Engineering from Lowell Technological Institute and an M.B.A. from NYU. He can be reached at 248-642-2786, FAX 248-356-4007.
As we enter the last quarter of the decade, the century, and the millennium, it is well to note that the long-awaited return of price inflation is upon us. We're seeing continuing single digit increases in the process for most commodity products, such as PP, PE, PS and PC.
As we go to press, resin producers have successfully increased prices as follows: HDPE - .02-.05/lb., PC - .10/lb.; PS - .03/lb.Year to date increases range from .10-12/lb on all the above resins. With demand increasing at similar rates, and despite new capacity coming on line (especially in PC), the continuing increased demands based on new applications still drive this inflationary trend.
With regards to PC markets, they are being driven by automotive applications as well as tremendous growth in DVD's which now rival CD's as a huge market for PC resin. Despite GE's opening a 286 million pound per year plant in Spain and the addition of a 145 million pound line in Germany, demand is outstripping supply - a certain predictor of increased PC sheet prices. Of course acrylic sheet prices have gone up the last few months and should continue single digit increases into 1Q 2000. Oddly, acrylic prices in Europe have not kept pace with those in North America. Perhaps competition is holding this down, as the European economy starts to catch up with the U.S. Eventually, however, we expect the acrylic sheet increases in Europe to mimic those of North America. In Asia, led by Mitsubishi, increases are imminent. Incidentally, Mitsubishi continues to report increased earnings, after a long hiatus of flat earnings.
On the engineering plastics front, a new Celanese, once again listed public company, spun off by Hoechst, is showing renewed vigor in promoting CELCON. Celanese AG, thru its Ticona unit, also produces GUR UHMW, nylon 6/6, PET, PBT, and liquid crystal polymers (LCP). Look for renewed marketing emphasis on these products. Incidentally, nylon 6 is and always has been the nylon of choice in Europe as compared to North America where nylon 6/6 is predominant. This difference in resin preference is not unique to nylon, nor Europe. Substantial differences also show up in Asia. Ours may be a global industry, but standards still need to be addressed.
Some new products worth watching: Lexan and Valox (pc/polyester) films used as formable shielding films. The technology uses a conductive ink which is screen printed on the film in a custom pattern before the film is thermoformed. This electronically shields telecommunications devices, computers and other electronic products. Compared with shielding with silver conductive paint or vacuum metallizing, the cost is much lower and in comparison with electroplating the savings are about 50 percent. This development can impact many films markets for our industry.
In the transportation industry, look for thermoformed ABS/ASA sheet to open new markets for the styrenics. Large thermoformed parts are showing up as aftermarket parts for customizing cars, campers, and boats as well as other products that need to hold up outdoors.
Some new trends to watch: B2B via the internet. We hear much about this direct approach to market from manufacturer to user - thereby threatening traditional distribution. The delivery platforms become more critical and local warehousing is pivotal. Thus companies such as UPS and even the Postal Service, hold the keys to completing the loop. In the next year look for some integration on the part of manufacturer, distributor, logistics provider to begin to offer our traditional products on line. All told, the evolution of the internet will begin to make the most drastic changes in our 50 year old industry. Should be a year to watch and participate. Stay tuned as we report trends that we cannot conceive of at this historic time in the development of our SIC5162 business.
For more information, contact Mel Ettenson. He can be reached at 248-642-2786, FAX 248-356-4007.